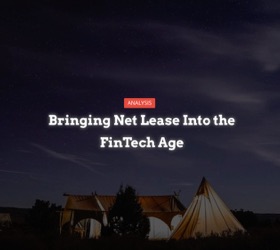 05/08/2018
By Allen Taylor | Lending Times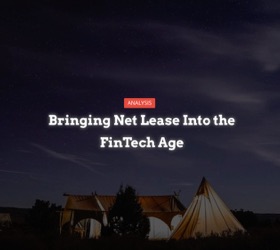 Covering an estimated 1.3 million properties and aiming to help clients buy, sell, and trade real estate across the nation, Brokers+Engineers has emerged as the first technology-driven trading and brokerage platform for net lease real estate.
Powered by artificial intelligence, data analytics, and innovative engineering, Brokers+Engineers offers Net Lease Investment Sales, Sale-Leasebacks, 1031 Exchange Advisory, and Research/Analytics services on its platform. A process that used to be cumbersome and fraught with manual inefficiencies is finally getting its day in the digital sun.
The Platform
The Brokers+Engineers platform has been successful in raising an estimated $750,000 from strategic partners. Presently, the firm has around 50 employees and seven brokers, which the founders are looking to increase to 20 by the end of 2019. B+E is particular about onboarding senior brokers only and empowering them with the right data and AI tools for growth. The company's ethos lies in its people, and they focus on specializing in Net Lease and leveraging technology to deliver better solutions at scale.
The company also deals in complex 1031 exchange transactions where the seller needs to reinvest the proceeds into a new property to defer capital gains. Such deals are extremely management intensive and are usually executed by families that are looking to pass on their assets to younger generations. It handles transactions in all 50 states and has offices in three cities: San Francisco, New York, and Tampa. They are looking to expand to five cities by the end of this year.
B+E's Dataset: Price-Regression Algorithm
The foundation of any business is data and the way it is organized. Recognizing this, B+E has the largest dataset in the net lease industry and leverages proprietary patent pending AI-powered price regression algorithms to bring better-priced deals to the market. The technology will is also used for establishing property values from year to year. The company uses a data-scrubbing technique to amalgamate data and clean it up before using the AI mechanism for sourcing deals.
Understanding the importance of municipal data in the development of proprietary tech, the platform also engages with Municipal Data Services to collect details about ownership and other property details to analyze through its artificial intelligence algorithms.
Delivering More Value at the Same Cost
Clients using the B+E platform are not charged additional market fees. They are charged a success fee depending on the sale of the net lease asset. If the platform fails to deliver its promise of sale, no fee is charged. This ensures the company is at parity with other players in the industry and there is no friction in onboarding clients.
Brokers+Engineers currently serves top tier REITs and real estate developers. Its roster of clients includes Stone Capital, WP Carey, and Sprint Financial. It typically deals with one-tenant properties, and though each transaction is different, the deals are much easier to negotiate if there is only one tenant involved. Transactions also involve hospitals, FedEx ground, retail and industrial properties, Amazon distribution centers, and office headquarters.
Blockchain and New Technology
Considering blockchain as a transformative option, the team at B+E is seriously evaluating distributed ledger alternatives. An innovation lab has been created to analyze how blockchain can help in storing transactions, memorializing deals, validating transactions, and interacting with other actors. B+E realizes that crypto is the future and is confident of its integration in the near future.
While transacting in Bitcoin is possible, the firm is wrestling with volatility management. Crytpocurrencies jump in value by as much as 20 percent on some days, so it is difficult to perfectly price deals and ensure fallback provisions if crypto prices go haywire. Therefore, Brokers+Engineers is treading lightly in this space.
The Founders
In 2017, CEO Camille Renshaw, along with Co-Founder Scott Scurich, launched Brokers+Engineers. They had worked with each other at Ten-X (a Google Capital company) and the Stan Johnson Company, both net lease brokerages. Brokers+Engineers is their third venture together.
Renshaw was the head of sales at Ten-X and Scurich was managing director. Renshaw founded the net lease division at Ten-X, which proved to be a great source of learning for both Renshaw and Scurich. However, it laid too much emphasis on deadlines. The zeal to bring the net lease brokerage industry into the modern era steered them to leave Ten-X and start B+E. Their goal is to facilitate easier, faster, and more intelligent transactions for all stakeholders.
Conclusion
The net lease industry will eventually have to adopt modern technology. Brokers+Engineers serves major players in the market and know they are waiting for the right product to incorporate. The clients are fundamentally excited to see a seamless platform which can enhance liquidity and boost transparency in the market.
Even though B+E has a significant market share, it is chasing its own tipping point towards domination. There is no runaway leader in the segment and the company wants to develop its platform as the go-to source for reliable data and premiere transaction support services. The company's ability to leverage AI technology along with experiments in blockchain hold the key to long-term success.
Source: Lending Times