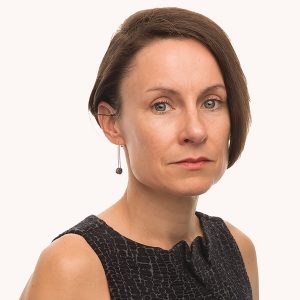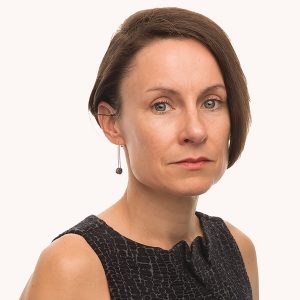 Name: Camille Renshaw
Title: CEO
Company Name: B+E
In the past year, what project, transaction or accomplishment are you most proud of?
Coming out of the pandemic, I am most proud of the culture at B+E that we have cultivated and protected. We retained all employees and invested heavily in their training throughout the crisis, letting every individual know that our greatest asset is our people. We started a book club, reading books like Michael Lewis's "Panic," so our youngest employees who had never seen a market cycle before could more deeply understand how to nurture a healthy investor mindset during a crisis. And they created a Culture Deck, which we now share with recruits, that shares how the employees themselves view B+E's culture and why they love working here.
What books or social media influencers would you recommend to other women?
I love the podcast, Masters of Scale. Each episode shows how companies grow from zero to a gazillion, highlighting companies ranging from NextDoor to Spanx. Masters of Scale is the first American media program to commit to gender balance for guests.
How do you contribute to your community or your profession?
My personal mission is to put more money in the hands of women, so a great deal of my personal and professional time focuses on that goal. At B+E we work to bring more women investors and developers into net lease.
How do you keep your team motivated despite conflicts and obstacles?
We listen to podcasts, watch movies, and read books together that teach us about other conflicts and obstacles and how those players succeeded despite great friction.
How do you advocate for your fellow women in real estate?
I personally have invested in multiple CRETech startups, which all have female founders. Again at B+E, we work to bring more women investors into net lease. And of course, we work with organizations like CREW to advocate for the success of women in commercial real estate nationally.
Why should women consider a career in commercial real estate and related services?
CRE provides a terrific path to wealth, and women make terrific investors. Women investing in CRE provides beautiful symbiosis – CRE ownership greatly influences the communities we live in, and the whole community benefits when women have more money.
Tell us a thing or two about you that is NOT on your resume or LinkedIn profile?
I love backcountry hiking and mountain climbing. I recently set a personal record for the most miles hiked in a single day on the Appalachian Trail – 25.5 miles!
Source: NYREJ.com Women in CRE