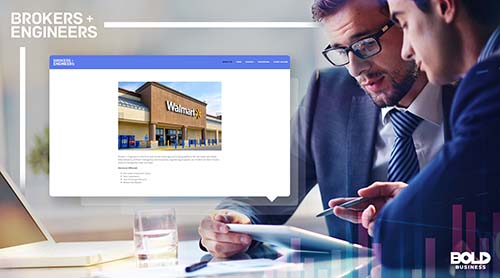 12/26/2017
By Bold Business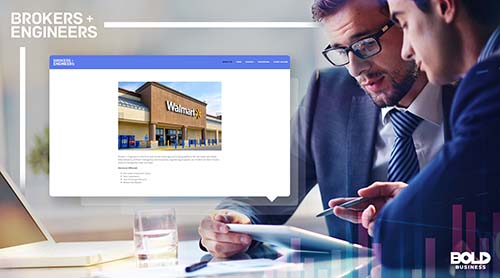 One of the most prevalent property types in Commercial real estate is Triple net, commonly known as NNN. However, when many people hear about them, they often dodge the idea, thinking that it is a disadvantage. These deals can be a solid asset and well-positioned to build wealth over the long term if the sources of risk, the overall marketability of the property, and price are understood and structured accordingly.
Camille Renshaw, the Chief Executive Officer (CEO) RenshawCo is well aware of these risks. She is a trailblazer in the commercial real estate industry and a recognized expert in NNN. Renshaw and Scott Scurich, a top national producer of retail net lease assets, joined forces to co-found Brokers+Engineers (B+E) in September 2017. B+E is the first tech-driven trading and brokerage platform for net lease real estate. Their goal is to disrupt the $6.5 trillion-dollar net lease industry using bold new approaches that address the core risks impacting the industry.
Bold Idea Behind B+E
Renshaw spoke exclusively to Bold Business and explained the Bold Idea behind B+E, "The real mission is to help anyone intelligently trade net lease. The core business, the bold idea is we are just brokers," she said. "We (B+E) can do it with greater efficiency and more data behind it. So you can feel more secure in the investment that you're making."
Real estate advisers need to master many things, including their client's objectives for investing in a property, the type of tenant they are, the lease document itself, the physical real estate, and even the type of seller they are dealing with. B+E helps clients understand these, creating predictive pricing and helps property investors make smarter decisions about where their money is going to.
"We are a group of senior brokers, who know how to trade, word of mouth, relationship to relationship. And we're now pairing data analytics and AI behind us to do those same transactions in a much bigger, bolder, broader way with a greater reach."
In order to help the brokers and tenants in the net lease industry, B+E will introduce three new systems:
The pricing regression algorithm – It will help price the net lease assets.
An artificial intelligence (AI)-assisted 1031 exchange process – It will have a higher probability of getting the best assets.
The largest data set for net lease – It will be the actionable intelligence of everything.
The use of an algorithm, AI, and data will not just help the brokers but also the tenants. The systems will also provide new tools with new insights into the field of net lease. All of these while maintaining a trusted relationship. Through this platform, B+E aims to displace the role of the Broker and automate many of the functions that they perform.
Triple Net Lease Tenants
Popular companies such as Starbucks, Home Depot, Best Buy, Arby's, Walgreens, and Wal-Mart, among others, are all triple net lease tenants, who have long-term leases for their respective businesses, so what makes Renshaw's companies the lease industry's leaders?
Renshaw discussed the bold idea of the NNN industry. "The component of the real estate industry that has one tenet in the asset itself and the property. One tenet which hopefully has credit, term on the lease," she explains, "can trade very much like a bond or stock."
She furthered that there is an underlying asset which may contribute to a property's overall value, though it is not a normal real estate asset. "This should trade more generally and more quickly, but they don't," she affirmed.
Dreamit Inaugural Urban Tech Summit
Renshaw recently participated in the inaugural Urban Tech Summit hosted by Dreamit and Bisnow, which was held December 5 in Tampa, Florida. During the event, she announced the formation of B+E and its ambitious goals.
One who clearly sees the potential Bold impact of the B+E announcement was Karen Griffith Gryga, the Chief Investment Officer of Dreamit. She said that "We are really lucky today at Dreamit and Bisnow UrbanTech Summit that Camille Renshaw is announcing the latest initiative for Brokers+Engineers. Camille with B+E for the first time is introducing a technology solution that not only brings efficiencies with data but it going to leverage machine learning and artificial intelligence to really take the net lease sector to the next level."
Similar to digital disruptions in other industries such as residential real estate, credit and currency, B+E hopes to tackle this massive industry.