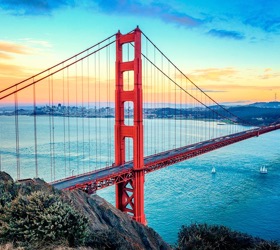 02/14/2018
By IvyLee Rosario | Commercial Property Executive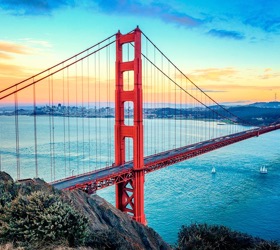 Brokers+Engineers—a proptech start up that offers a tech-driven brokerage firm and trading platform for triple net lease real estate (NNN)—has opened a new location in San Francisco, adding to its current offices in New York and Tampa.
"Brokers+Engineers is very excited to extend our operations into California," said Camille Renshaw, CEO & co-founder of Brokers+Engineers. "We are the first technology platform created specifically for trading NNN property from origination to close, and will maintain the largest NNN data set in the industry, with technology products that leverage this data to provide a new standard of advisory to California brokerage clients."
Located at 303 Sacramento St., Brokers+Engineers tech products include predictive pricing and 1031 tax advisory to exchangers, leveraging artificial intelligence. Major businesses such as Taco Bell, Walmart, Home Depot and Walgreens all operate in California under the NNN structure. That market has an estimated value of $6.5 trillion, comprising more than 1.3 million properties with more than $55 billion in average annual sales volume.
"Net Lease is a $6.5 trillion market that has been virtually untouched by new trading technologies," Renshaw told Commercial Property Executive. "Our team of senior brokers is excited to work with property owners across the country to provide greater reach and stronger pricing, as we leverage data analytics and AI to create intelligent property matches. We can pair a seller in California with a 1031 buyer from New York who is looking for solid equity, or we can match a 1031 buyer from California with a property in Florida, where there is no state income tax."
Source: Commercial Search