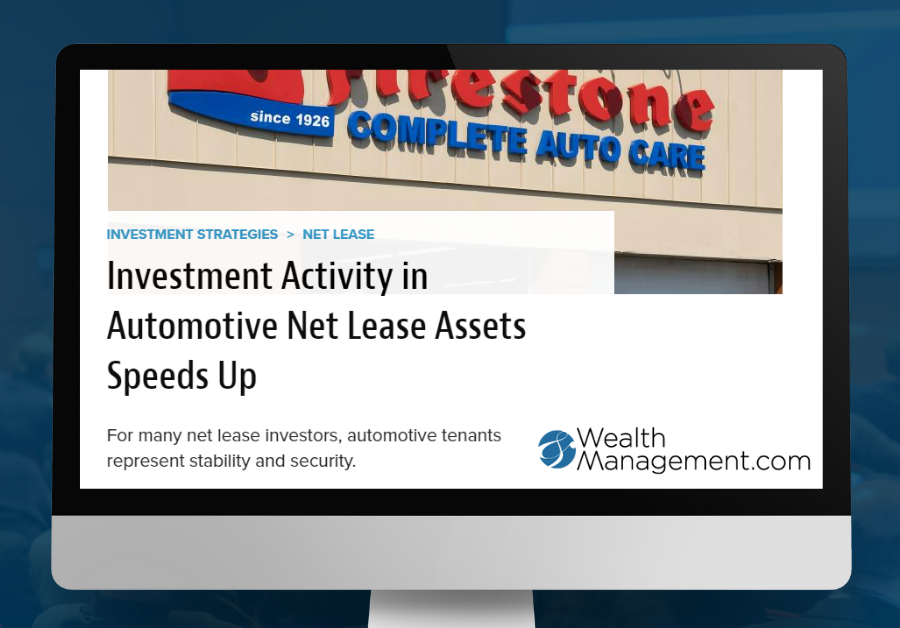 03/15/2022
By Wealthmanagement.com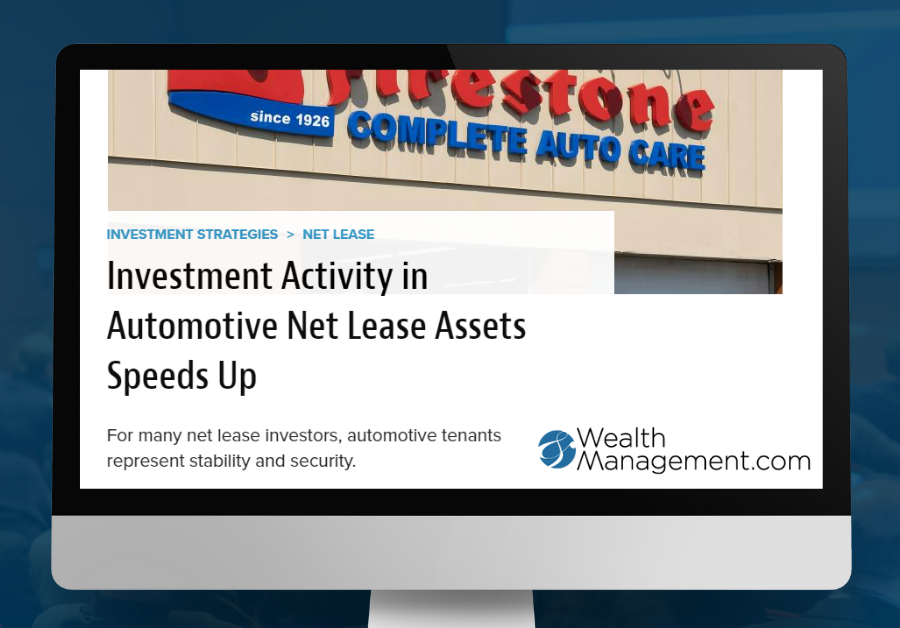 Widespread investor interest
Both private capital and institutional capital are buying automotive net lease properties. For example, STORE Capital has expanded its investment in auto repair and maintenance over the past several years. As of December 31, 2021, the auto category ranked as the fourth largest source of the REIT's base rent, representing 5.4 percent, up from 4.8 percent in 2019.
Similarly, Realty Income Trust has ramped up its acquisition activity in the automotive space. During the REIT's fourth quarter earnings call, CEO Sumit Roy said: "The largest industries represented in our fourth quarter acquisition were European grocery stores and U.S. automotive services, which represent a continued investment in industries well positioned to perform in a variety of economic cycles, given its necessity-based retail proposition for consumers." 
As of year-end 2021, automotive repair and service represented 7.8 percent of the REIT's base rent—more than dollar stores, drugstores and QSR brands. If you include automotive dealerships in the same category, the percentage jumps to 9.1, according to financial filings.
"Many net lease investors have larger portfolios, and they're looking for properties that provide diversification," says Camille Renshaw, CEO and co-founder of B+E Net Lease. "Automotive net lease is a great assets class for diversification. As we've seen in past recessions and also throughout COVID, these assets are largely recession-proof, so investors like to mix them with other asset types."
Read the full article at: Wealthmanagement.com